Simplifying bill payment is easier with Xero.
Businesses depend on and survive only when a good amount of cash flows through them. This pandemic year has created the need to be vigilant about how much has gone into your business and how much has gone out. Small businesses have taken a huge hit this year as the average revenue has been lower, almost 12.6%, than last year, according to the Xero Small business insight. This insight implies that there is a greater need to evaluate your cash flow management.
Improving your cash flow management can begin by evaluating the process of how you go about paying the people who supply the product to you.
Bill payments have always been a difficult process
According to a recent study commissioned by Xero, small businesses have always preferred experimenting with their management to pay bills rather than to use the already available tools that can optimize their business. They, however, do succeed in finding the process that works for them down the road. But this can lead to a lot of lost time, specifically an average of 4.8 hours per month, which are spent managing their bill payments.
Other things and peeves lead to them putting in a lot of extra effort due to the lack of a system integrated with all their suppliers for an easy one-click bill payment solution.
We realize that going through all this effort to pay your suppliers is more often than not wasted energy because it is a very manual process. The lack of integration with your accounting software and your supplier's system has made it very hard and time-consuming to keep up with everything from processing to making payments and verifying if the payment has been made.
To help you with this process, we have been hard at work to develop a solution that will automate most of these steps and make it a lot easier for you to pay your suppliers.
Simplifying bill payment with Xero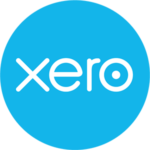 Xero is offering you the capability of automating and integrating your bill management with their tools, which do all the manual work automatically without you putting extra hours into it:
Manage all your source documents on their platform
Enter and code your bills automatically in Xero using Hubdoc
Pay all your suppliers in one place using Pay with Transferwise
Keep your financial records up-to-date quickly using Bank feeds
We have Integrated all the endless steps and processes and created a new bill payment solution, which is a highly effective and secure way for your business to pay their suppliers bills called Pay with Transferwise by Xero.
Still not convinced? Read why Xero and not other finance solutions.
Get 80% PSG Subsidy to Set Up Xero
All Singapore companies can now get 80% PSG government grant for Xero set up or migration. Learn more about PSG here and how you can cut cost for Xero accounting software with the grant. Apply for Xero now.