SMEs all over Singapore can benefit from the increased funding from the Productivity Solutions Grant. The 80% coverage for varying expenses has placed PSG among the most sought-after schemes. The aim of this government funding is to augment the rate of technology adoption amid local businesses.
At Xero PSG, we have assisted hundreds of companies to apply for the PSG grant. We have compiled a list of some of the most frequently asked questions (FAQs) for businesses hoping to embrace the digital economy with the help of PSG.
What is the eligibility criteria for the Productivity Solutions Grant?
To be eligible for PSG, companies are required to meet the following requirements:
Must have 30% or more local shareholding
Must be registered and conducting business in Singapore
Group annual sales turnover of the company should be less than S$100 million; OR
Group employment size of the company should be less than 200 workers
What documents are required for the PSG application?
Applications for PSG are submitted through the Business Grants Portal. To apply, you will need to prepare the following documents:
A signed or unsigned quote from the PSG pre-approved digital solution provider
Your company's Unique Entity Number, CorpPassID, and password to login to the Business Grants Portal
The company's up-to-date financial statements
Key financial indicators such as revenue, overseas sales, and net profit before tax
You can make your final decision regarding the solution provider after the application has been approved. It is not mandatory to provide a signed quote or any other document to prove commitment with the vendor at the time of application.
Can I buy the digital solution before I apply for PSG?
No. Subscription, setup, and other software services can only be conducted after the submission of PSG application. However, if you wish you may implement the software while waiting for the approval. Even though there is always the risk of an unsuccessful application, it is highly unlikely. If the software is essential for business activities, you should implement it regardless of the application outcome.
When should I submit my claim for PSG?
After you receive and accept the grant offer, you have to implement your project between 6 to 12 months. You can submit your claim after you send the full payment to the software provider and complete the project.
What is the maximum amount I can claim from PSG?
Between 1 April of one year to 31 March of the following year, each business can get a maximum of $30,000 grant. You can make as many PSG applications as you would like but the total grant amount cannot exceed $30,000 for the 12-month period stated above. You may choose to apply for multiple solutions under PSG but you can only implement two solutions at a time.
Can I get a customised quote from my software vendor?
Each business has a unique set of requirements and it is normal for you to require a customised digital solution. Unfortunately, pre-approved solutions that are supported by PSG cannot be altered or customised in any way. It is recommended that you discuss the different packages with your vendor and select the one that is most suitable for your company.
What software solutions can be supported under PSG?
PSG supports a wide array of digital solutions for accounting, e-commerce, human resource, inventory management, and fleet management. It defrays the cost of 12-months subscriptions, setup, and training.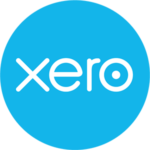 One of the most popular software solution supported under PSG is Xero cloud accounting software. Learn why xero and not other finance solutions. With the 80% PSG government subsidy, you can cut cost for Xero and pay only $100+ or less for the setting up or migration to Xero. Check our prices here.
With Xero, you can easily manage all your source documents, cashflow and simplify bill payments with its easy-to-use online platform.
If these FAQs do not cover your specific query, you can WhatsApp us at +65 9882 2773 to ask your questions about the PSG grant or how to apply for Xero PSG. Our expert consultants are available 24/7 to assist you regarding the following categories and much more:
Accounting Solutions
Human Resource and Payroll Solutions
Point-of-Sales System
Inventory Software
E-Commerce Solution