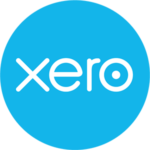 Having a steady cash flow source is very important for your business, and you should always be taking newer measures to improve it. Xero has been hard at work to develop new features and updates to our arsenal of business management tools, which will not only help you manage your source documents, but also your cash flow during this pandemic.
Why Xero and not other finance accounting solutions? Learn why here.
Know your Business Performance a lot more
Xero have rolled out some new features to our business management tools that are as followed:
Measure your performance at a glance with business snapshot
Xero had announced a new feature in 2019 called business snapshot, which visualizes your business performances by using the available financial metrics. Xero had received many positive responses from our clients who had been using it for the past ten months.
The Business Snapshot feature is now available to all our customers with a business edition plan of Xero. It uses visual cues that make it very easy to monitor your business performance at a glance.
Predict with short-term cash flow
Another new feature that is rolling to our business editions customers is our short-term-cash flow management tool. This tool gives you a projection of your bank balance for the next thirty days using visual cues.
It will visually project your weekly supplier bill payments to explain the impact on your cash flow to predict the best time they should be paid.
The business snapshot and short-term cash flow are in their initial stages and lack full-fledged functionality. However, our developers are working long and hard so that Xero can roll it to all of our customers as soon as possible, just in time for the pandemic to subside and for your business to make a full recovery.
Offer Better Insights to Your Clients
Businesses have taken a huge hit this year due to the pandemic. To help some of the clients, Xero have created a COVID-19 support page.
This support page includes data regarding the client's industry and periodic revenues to help the clients that need your advice and insight.
Faster Payment Options in Singapore
One of the biggest reasons Singapore businesses have unpaid invoices is errors on invoices and invoices sent to the wrong patrons due to manual data entry.
To mitigate this in the future, the Singapore government has adopted a newer invoicing platform called e-invoicing. It operates so that the invoices are sent directly to the customer's accounting system to be approved and paid with no extra data entry required making the process seamless and error-free.
This invoicing method is adopted by various government agencies in Australia and New Zealand to ensure faster payments. If you are operating a business in any of these regions, then all you have to do is add yours and your customer's business numbers to the organization settings and contact cards, respectively.
The first stage has already been implemented in these countries, and our team of engineers is working hard to provide more functionality to it.
Making Your Bill Payments a lot Faster
Xero has overhauled our batch bill payment functionality by introducing a new feature called Pay with TransferWise. Now you can quickly pay a lot of bills in one batch through our business management tool, which simplify bill payments and helps you cut many hours from the workload and ensures that you are free from committing errors that may come with manual data entry.
This functionality is available to all existing customers of TransferWise. You can also sign up for it using Xero.
How to Use Pay with Transferwise
The process of paying your pending invoices has become a lot easier.
First, you submit all the payment details in Xero.
These details are automatically sent to TransferWise.
Transfer the required funds from your bank account to TransferWise.
All your invoices will be paid instantly, and you will be notified in Xero.
Payments have never been more manageable.
Get 80% PSG Subsidy to Set Up Xero
All Singapore companies can now get 80% PSG government grant for Xero set up or migration. Learn more about PSG here and how you can cut cost for Xero accounting software with the grant. Apply for Xero now.