Management of source documents is easy with Xero.
Here is a complete guide for starting up a small business and managing its account section using Xero. Being a fresher in the business field is quite challenging to figure things out. But here we will try our best to help you out about the Xero management of your accounts source documents. It is necessary to know whether you need to hire an accountant or your clients should be doing these tasks.
Let's see what is for you in succeeding paragraphs.
Managing source documents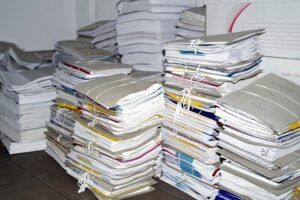 Keeping all the information related to the transaction in an organized manner is quite a mess when you are dealing with a small business platform. But these are equally important as other aspects are. However, most commonly, some questions related to the management of source document arises from the business individuals. Let's see what are the most important ones and are discussion demanding.
Who should manage the source documents?
If you want to keep a healthy relationship with your clients, then it is advised to give more responsibilities of their hand. This will raise the trust levels of your clients, and your work burden will also be low.
But this does not mean that after doing so your responsibility is over, but it's your task to guide your specific accountant to help out your clients in the Xero management of source documents in a well-organized manner.
Why are source documents necessary for accounting?
Here are some of the reasons why source documents are considered an important part.
The source documents are an essential part of the preparation of audit and business compliance preparation.
It is equally important to keep the records; this will help you to remain compliant in those regions where you are serving.
Source documents will help you to improve the quality of your accounting data.
Having all of the source documents will make the reconciliation process faster, accurate and much more accessible.
Source documents will help you to gather important and clean data and then convert it into your business insights.
Source documents are often difficult to collect and keep an entire record. So here we will tell you the most reliable way to keep your source documents.
Xero is the best way to collect and manage the source documents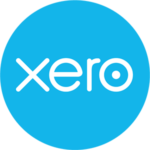 When we talk about one of the most reliable ways to collect data, it is doing digitally using Xero. Xero can not only simplify bill payments for businesses but also reduce the manual work for you and make it technologically easier task.
Following are the benefits of keeping digital data:
Moreover, if you are using a single system for organizing whole data, this will reduce the data loss chances and will make your data readily available.
By activation of Xero, you can make it possible for your clients to furnish you with full data by only snapping a photograph. It will make your work more comfortable, and less time will be consumed.
Collectively, by keeping your data in digital form, it will be the easiest way to keep your data safe and well-organized.
Still not convinced? Read why Xero and not other accounting software.
Get 80% PSG Subsidy to Set Up Xero
All Singapore companies can now get 80% PSG government grant for Xero set up or migration. Learn more about PSG here and how you can cut cost for Xero accounting software with the grant. Apply for Xero now.
Contact us now for more information.