In this era of technology, businesses cannot do without updated digital solutions for their accounting needs. However, many companies hesitate to spend on accounting software. The Singapore government has taken into consideration the hefty bill that these solutions can accumulate and offered some grants to defray their cost.
The government has introduced the following grants to help companies cover the expenses of adopting a new accounting software: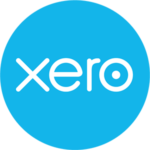 Thanks to these grants, leaping into the digital economy with Xero and other accounting solutions have never been easier.
With Xero, you can easily manage all your source documents, cashflow and simplify bill payments with its easy-to-use online platform.
Apply PSG for Xero now. Check out how to apply for Xero here.
Case Example of PSG Grant
Company XYZ's PSG application got approved to implement a new accounting system. The accounting package is priced at $5,527 but the PSG grant offers 80% funding to the company. Even though $4,421 of the cost is covered by PSG, an unfunded balance of $1,105.4 still remains.
The company can further claim SFEC to defray an additional 90% of the unfunded balance. With this combination of PSG and SFEC grant, Company XYZ has an unfunded balance of $110.54 remaining.
Even though this amount is not significant for most companies, they need to bear it. Company XYZ can simply get another $200 incentive through ERG. With this final grant, the total cost of the accounting system becomes ZERO. The company can enjoy a full cloud accounting solution worth more than $5,500 for absolutely free!
Therefore, it is absolutely possible to get accounting software for free in Singapore. Even better, you can get access to detailed setup and onboarding guidance from professionals and ABSS or Xero-certified personalized training sessions.
Still have questions regarding the PSG grant? Check out our FAQs on PSG here.
If you are confused regarding which accounting solution to choose, you can consult an unbiased accounting specialist like us. Contact us to get a neutral opinion and an accounting solution best suited for your needs!